5 Years and 5 Things Ago?
Topic: Stuff & Nonsense
What were you doing 10 years ago?
We still lived in Mass & I was mostly at home Taking care of miss 10 who was only 6 months old, at that time my ex ran an auto parts store & when someone would call him to see if he could get a special order part he'd call me & I'd drive to the warehouse to pick it up & have it there for the customer really quick, miss 10 would ride along with me on these jaunts most every afternoon in our ancient mustang which took forever to warm up enough so that I couldn't see my breath while driving.



5 years ago?
Working the same job I work now but it was different then, more of a challenge & a lot less stressful, worrying, arguing with the ex by phone weekly.

One year ago?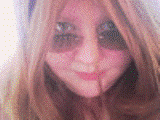 Working, Loving being in my new house,

Yesterday?
Working It sometimes seems like I'm always working

5 snacks you enjoy?
Chocolate
Popcorn with Parmesan Cheese & onion powder sprinkled over it
Barbara's Cheese Curls
Cereal, Corn Chex in particular
Doritos Ranch Flavor

5 songs I know all the words to?
Wish you were here by Incubus,
Gypsy Road by Cinderella
Ends by Everlast
Far Away by the Offspring
I Stay Away by Alice in Chains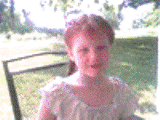 5 things you would do if you had 5 million dollars?
Build a really nice house
Travel
Go to a spa & have all my fat sucked out of me!
Shop
NOT work!

5 things you like doing?
Reading
Writing
Driving back roads to explore
Some tv watching
Internet, reading blogs etc

5 bad habits?
Internet
Tv
Not cleaning much
Eating too much
Wanting to do what I'm into to the exclusion of everything else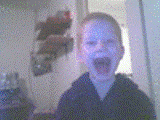 5 things I would never wear again?
High heels!
Mini skirts
Any perfume but my favorite
Colored Jeans
Skimpy tops

5 favorite toys?
My son's Imaginext build a castle sets (discontinued)
Mahjong
My Car
Dollhouse stuff (SOMEDAY, I'm going to get to make a nice one for ME)
Scrabble
Posted by Becky at 5:30 PM EST