Annother weekend, almost over & I don't have a damn thing to show for it except a pile of hair on the floor & a bunch of clean laundry waiting to be folded. I haven't worked on my embroidery, haven't weed whacked the front yard, which is my only form of lawnmowing right this minute (don't have any money for gas & the weedwhacker is electric) I did make a nice dinner last night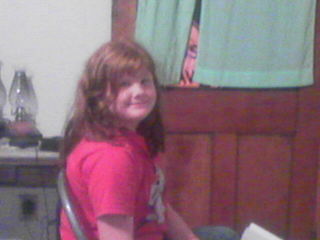 , finaly cut miss 10's hair & since while I was cutting,
Chrissie
was here I cut her hair too, at her request & even trimmed her daughter's hair for her too. The before & after photos are here of course. Though I admit the pictures don't show a lot of difference between before & after for Chrissie at least, it was more noticeable in person. miss 10 though, her's lightens her face up noticeably. It was nice to cut one of my kids hair & not have them in tears afterwards, I refuse to cut miss 16's hair any more because we had this thing go on where she'd come to me with a picture of what she wanted, I'd cut it & then she wouldn't like it, either it was shorter than she wanted or it was not what she expected or something but she would always be sorry after I cut her hair. I understand tha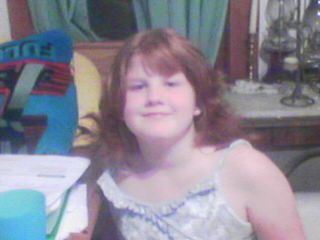 t though, I'm usualy sorry after I go to a hairdressers & have a haircut myself, the last time I did was back in 2004 & it was so awful I haven't even had it cut since then, I've taken to trimming the ends myself to keep them healthy & that's it. I don't cut hair often, when I was pregnant with miss 10 I went to cosmetology school & then, since I was having her & keeping us all fed & housed was more important than getting my cosmetology liscence (we didn't have the fee to do the test) I never did anything with it, then, the next year in 1997 we moved down here to Virginia & I found out that while MA requires 1000 hours of school VA requires 1500 & we never had the money for me to go complete those 500 hours. I went to school for cosmetology because it seemed like a good job, reasonably well paying, different stuff all the time & becuase my Grandmother wanted me to, she's always said she'd like for me to be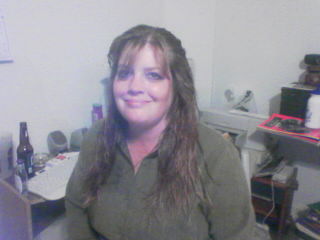 able to do her hair & nails so she wouldn't need to go out & have it done if she didn't want to & we lived with her at that point so it seemed like a good idea. I found while in school that my personality is not really suited to this, that I'm not very outgoing & talkative & that it was rather stressful cutting peoples hair & being expected to make smalltalk. I did like the work, mixing colors, doing the hair cuts, rolling the perms, that part is pretty fun but after a few years of being out of it I didn't have any real call to go back to it (the student loan payments which I'm still paying off today - because while my ex & I were together we did not have the money to pay on them- are something of a rebuke though) anyway, it was fun doing 3 haircuts last night!
Today I got more laundry washed, cleaned up the dishes from last night, (I hate doing dishes & Company coming over was a great excuse to avoid finishing them last night) Ate brunch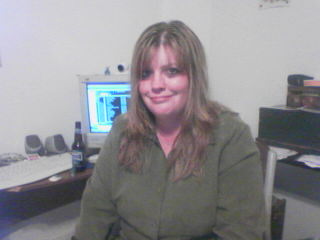 (slept too late to call it breakfast) & have been messing around on here since then, Yesterday I went meme hunting so you can expect to see new ones, I'm going to attempt to keep it to 1 a week though becuase I consider them cheating in a way, though this stream of conciousness stuff isn't much better reading really. Well, the song that used to motivate me to go out & take a walk in the woods when I was a homeschooled teenager, reading in my bed all day every day, is playing from my computer telling me I need to get out & do something before my life is over like water under a bridge, I guess it's time to weed whack the front yard!
Posted by Becky at 1:52 PM EDT
Updated: Wednesday, September 27, 2006 2:16 PM EDT