Annother day ruined by cleaning! well, not ruined, but everyone's mad at me now. However the house is clean & that's the important thing, well, ok not really clean, but it's picked up & half the front yard is mowed because miss 16 could tell I was going to make her help me a lot so she volunteered to go out & take care of the front yard gras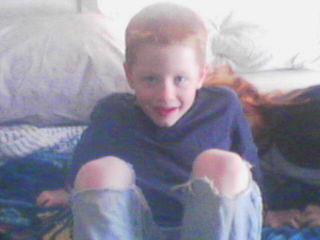 s, which I appreciate since it's getting tall, both the push mower & the ride on mower aren't working & I don't have extra money for gas which I know is the problem with the push mower. so she used the weed whacker to cut part of the grass & is taking a break before going back to finish, the other thing on my agenda is to begin putting plastic on my bad windows, some windows are tight & good, some are loose & bad so I'm going to plastic them, I intended to do it last year & we found it wasn't too bad but since last year was a fairly warm winter (according to the weather men, in the course of history it was a relatively warm one anyway) I figure it would be a good idea to try the plastic this year.
Otherwise not much going on here, I complet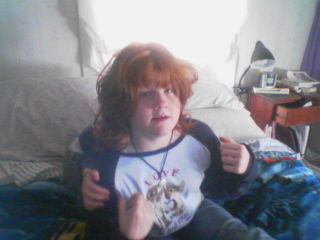 ed my agenda before 1pm, which is pretty good. Now it's all relaxing & trying to decide if I want to go out or not, We're invited to an anniversary party but everyone but miss 10 is sick including me, I'm not as sick as miss 16 & mr 7 but I'm getting there, unless I drink water pretty much constantly my throat starts to feel like theres splinters in it & more so today than
previously I'm getting a really bad stuffy nose, I'm beginning to talk myself out of going especially since there's going to be at least 1 little child & I don't want to be responsible for her getting sick with this miserable beast of a cold. Yep, just talked myself out of it! Anyway, the hard drive is full of stuff I've recorded but not watched yet. Boring I know! Since my head feels like it's stuffed full of cotton I just don't have much to say.
Posted by Becky at 3:00 PM EDT